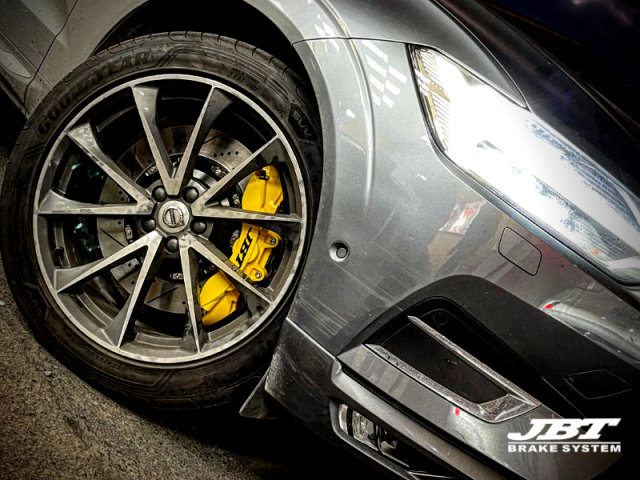 RS6P_6 PISTON CALIPER
商品類別:Cast

商品介紹:RS6P Designed and tested for track and normal using and the caliper body have great visual tension in the different rims. It offers better braking performance and heat resistance for heavy vehicles like SUV, Wagon etc… RS6P is available to diameter 380 and 400mm rotor disc. Especially 380mm rotor, it can use two types brake pad D57 and D64 for the better weight distribution and braking effectiveness.
上架日期:2015-12-11
修改日期:2021-06-16
Rotor fitment : Ø380/T34, Ø400/T34

Wheel fitment : 19", 20" and above

Color : Red, Black, Silver, Yellow, Blue, Metal green, Metal red, Amber gold, Titan, Orange, White.
Material :Casted
More photographs please check our Instagram.
https://www.instagram.com/jbtbrakesystem_tw/